The other night I came home from work and decided that the family needed to do something fun and impulsive. Times when my parents did that as a kid are still some of my favorite memories!
So we jumped into the car and all headed North 30 miles to Grants Pass. It was a wonderful night. On the way there, we discovered that the world's greatest strawberry pacth was open, so we stopped and bought a flat!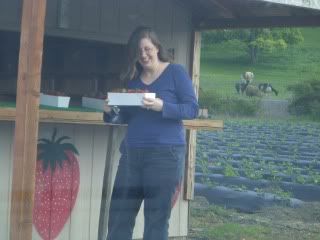 Continuing north we reached our destination! We went to the historic downtown and found our way to the SODA SHOP. It is the coolest place in the world. They maintained their original soda fountain from the 50's and it is like stepping back in time! (including the prices: Amazing phosphate sodas for $.25, or a cup of coffee for $.10!) It is awesome. The kiddos all got to make whatever combination of soda they wanted and loved it. Jessie and I shared the best malt I have ever put in my mouth! It was a big hit.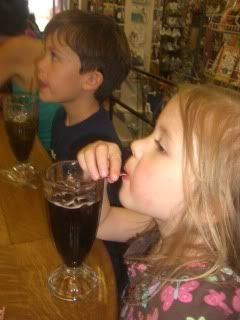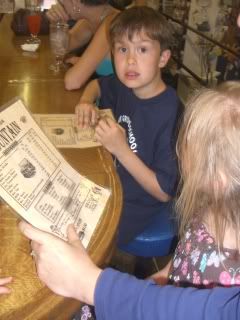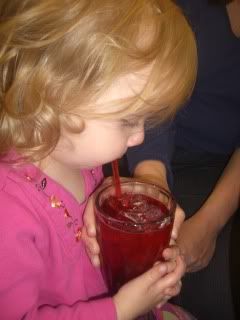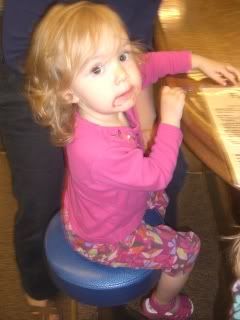 We then topped the evening off at Wild River Brew Pub and Pizzeria.....home of some of the finest ales and pizza in SO OR! (not to mention INCREDIBLE onion rings!) It was great fun. We sang and played games on the ride home and finished off the evening with a family movie night and laughed our way through The Tooth Fairy with the kids.
Life is good. I am a blessed man