......Give me Memphis,Tennessee"
Hey guys. I am back. I missed you all. I just returned from visiting some family in my ol' hometown of Memphis. It was crazy, hectic and stressful, but also quite wonderful too. The trip was 2 fold purposed: to see my badly ailing Granddaddy, and to surprise my family! Both of these were great successes! So......I am about to bore you with a TON of pictures. They will be quite random. Ready???? Here we go:
My daughter Haddie had her 1st food in Memphis! We knew that Gaga would carry on her tradition of feeding the babies her world famous (it really is that good) banana pudding...so we broke her tummy in first: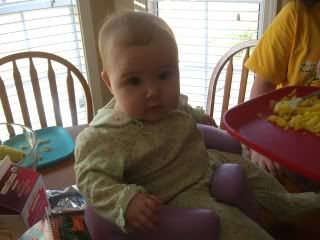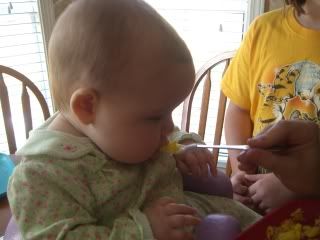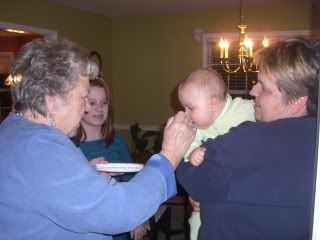 We also got to see the newest beauty to the clan...Sophie girl! Shes a doll....and makes the cutest faces and laughs adorably
No trip to Mempho is complete without eating the world's best BB-Q,and Corky's (or "Corys" as it was called this night) is the place to start!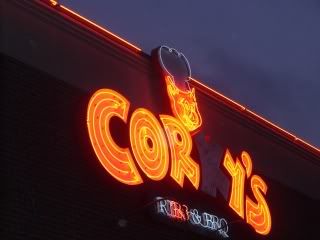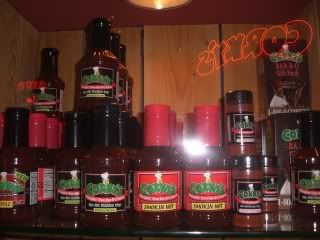 It was great to see family!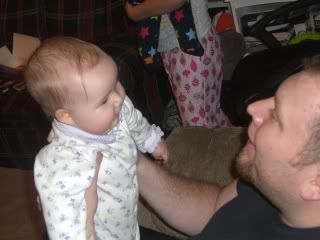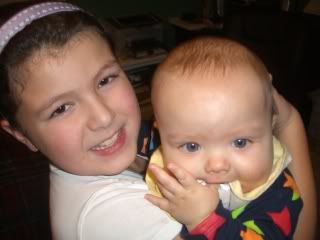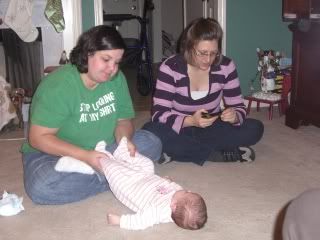 and check out these old school jammies my sis pulled out: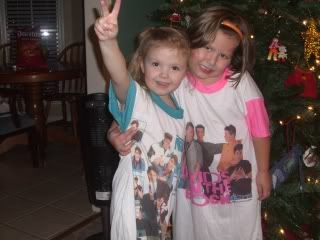 Jude got a cool surprise when Uncle Pat got him a GIANT Jay Cutler fathead! Look at the joy on that face: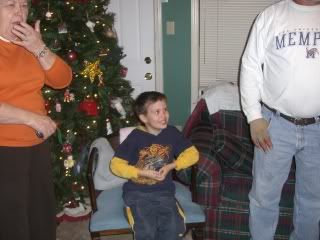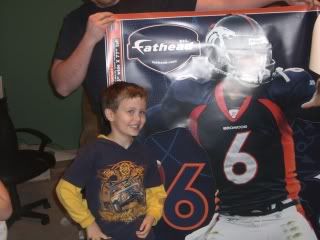 We spent some time at Bass Pro Shop, which was all decked out for Christmas. Very cool time...I mean guns and Santa, what could go together better?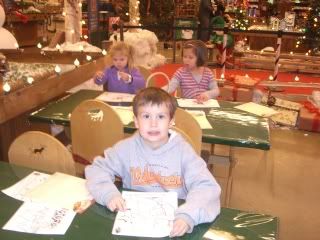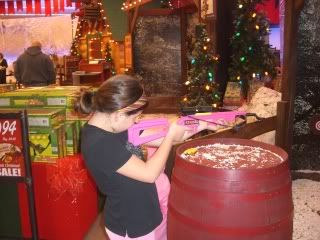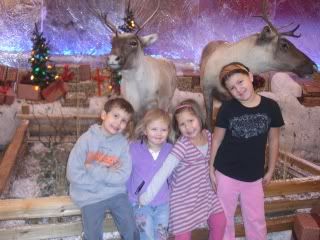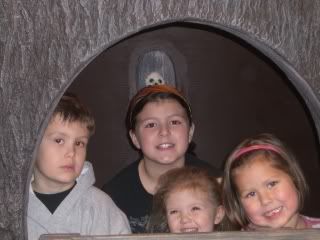 One night we ridiculuously crammed the house for a party where we reconnected with old friends!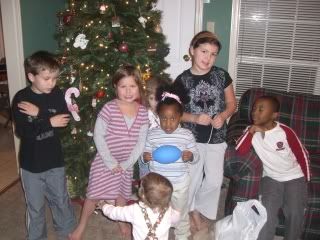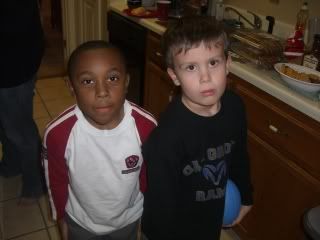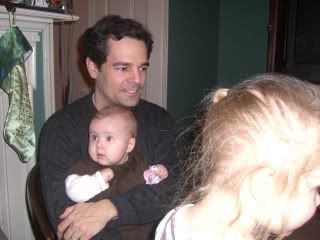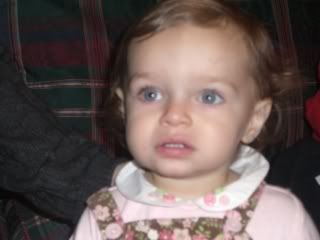 I drove to some old haunts to show you guys. Man..this granola hippy boy is ghetto at heart! This is the house I grew up in...the one where the cops chased a neighbor to his house, after he had stolen a cop car in a crack fueled rage :) I wanted to get pics of my last apartment there in Orange Mound..yeah ORANGE MOUND! But I never got to it: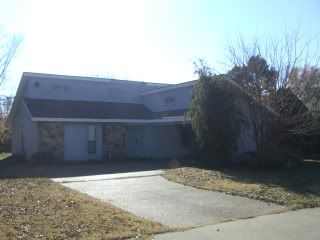 This is Kirby High. They now have to wear uniforms due to the gang violence. Notice the reference to Obama on the sign! How a PUBLIC school can get away with something so cool baffles me??? I forgot how much it looks like a prison!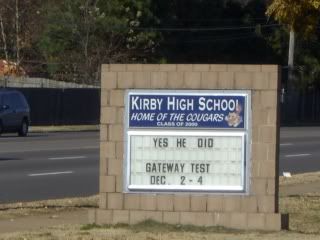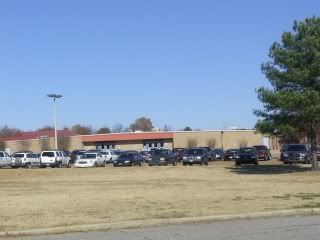 And only in Memphis...this is in front of what I still call Central Church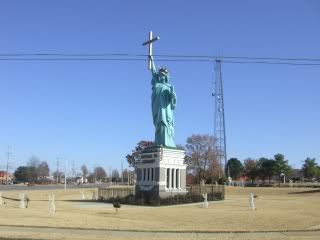 Check these out. 1st is Noriah our dear friend singing a song from her school program. And last is Sophie's adorable laugh:
It was a crazy trip. We had 14 people crammed into a 1200 sq ft house! There was very little personal space. It was short so we couldn't accomplish half of what we wanted to. The family argued some...mostly pver my "crazy" political beliefs....and my argument that maybe they should research politicians in another way other than chain emails! My Sisters LOVED to push each others buttons. We ATE! I loved Memphis and hated it at the same time. I talked to Grandaddy for what will probably be my last time. I will cherish those talks. We saw family and friends. And I loved it all. I love my family. We may be crazy, and even resemble a cast of a Jerry Springer show at times :).....but I would not change them for the world!