It was a fantastic weekend. We had a LOT of fun together as a family....except when Nana had to leave to return to her home in Memphis. Let me share a few snapshots with you:
Merrick started soccer! It was simply the cutest thing you have EVER seen. Here are some shots right before her first practice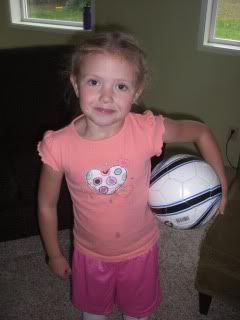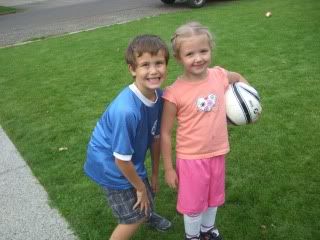 Her brother was "teaching her how to play"
Saturday Jude had a morning game. It was VERY exciting. They got down 3-0 quickly but stormed back to tie it at 5-5. Jude scored an amazing goal! After that Merrick's self named team "The Princess Hearts" had their first game! It was SO SO SO SO cute. I only had 3 players, so they had to play the ENTIRE game. They did SO good. I was so shocked at their little aggressive natures (through smiles and giggles of course). They tied 3-3 and Merrick scored a goal!!!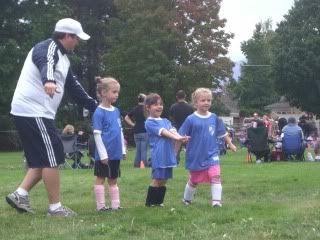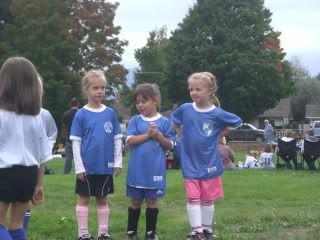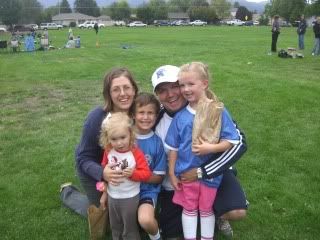 Then Sunday I decided it was time the kids climbed up their first hike! So I took my 2 oldest and the youth group up Table Rock. I was VERY proud. they did a great job!
"We have to get up THERE Dad?"
Being a boy has advantages!
On the trail!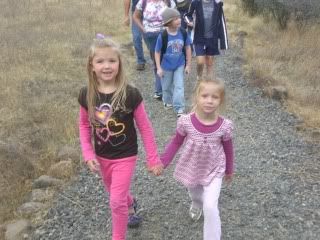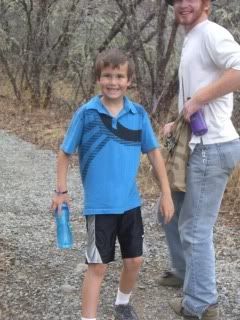 WE MAKE THE TOP!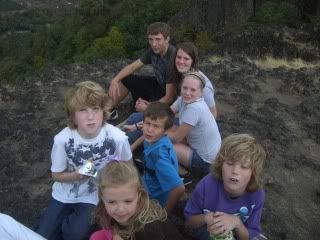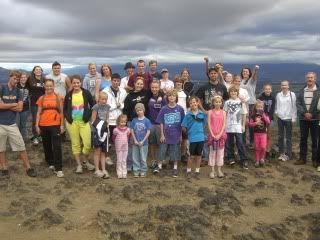 The weekend ended that night with Jessie and I catching a wonderful performance of "Pride & Prejudice" at the internationally acclaimed Shaekespeare Festival in Ashland, OR. It was great.