Beautiful Boy
Man what a morning of mixed emotions. Our first born, and only son started school. Kindergarten kicked in for the Oak Grove Rams today. I never thought this day would actually come. How quickly 5 years has flown by! Just yesterday it seems I was holding him in my arms over his crib singing our "Night Night" song. Today he walked into a big scary school building with
total
confidence. I am so proud of my children. Jude is a precious boy. He is quite smart. He is very kind to younger kids and gentle with them. He LOVES God is quite the little theologian. He is a football fanatic, verging on nerd ! He is so funny. He is a deep thinker. He is a snuggler. He cares about people's feelings. He is a thinker. He is my boy.
I struggle with the fact that they grow up. In one hand it is exciting, knowing the new adventures that lie before him. On the other hand, those adventures will bring challenges. He will meet his first bully. He will have his heart broken. Someone will make fun of him. It pains me to accept this. Other people will now have HUGE influences on his life and mind. Arghhh……..yet, I know that he will be fine. He belongs to the almighty God, and Jude is in His hands.
I love you son…..you are a HUGE blessing to me. May you be to Oak Grove Elementary as well.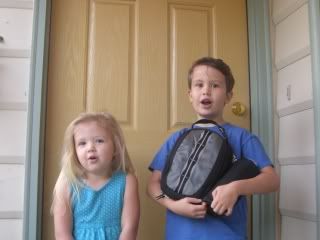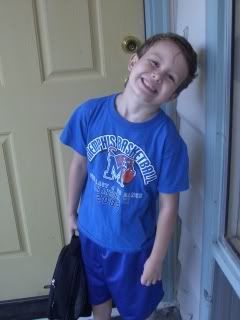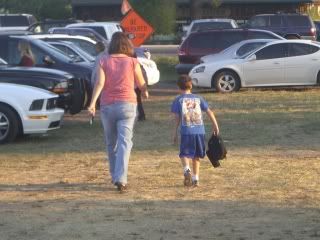 Out on the ocean sailing away,
I can hardly wait,
To see you to come of age,
But I guess we'll both,
Just have to be patient,
Yes it's a long way to go,
But in the meantime,
Before you cross the street,
Take my hand,
Life is just what happens to you,
While your busy making other plans,
Beautiful,
Beautiful, beautiful,
Beautiful Boy,
Darling,
Darling,
Darling "JUDE."
- John Lennon (Jude added by me!)