It was a fun filled, busy, crazy week in the Pannell household. Let me give you the cliff notes:
Last Sunday (2 Sundays ago) was a wonderful day. The sun came out and gave us unseasonal warmth, too warm actually (in the mid 90's) so the kids and I played outside after church. We set up their new play tent, aka "Girl's Clubhouse". Merrick loves it! Check that out: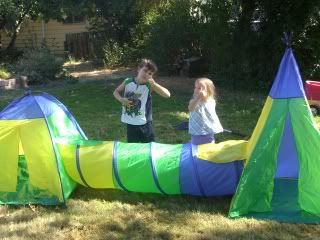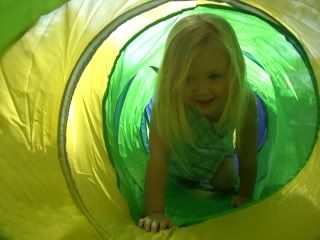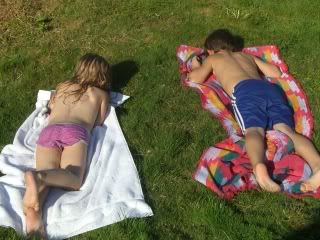 The rest of the week was HOT! And it was busy. We had school schedules, work, meetings, meetings and more meetings! But it was good, and we made it to this weekend. We had a HUGE garage sale Fri. and Sat. to purge our home and family of the almost sinful excess we have. It was a hit and we are gonna use profits on good uses!
The highlight of that was Jude's 1st lemonade stand. He did all the work, made signs, poured drinks, moved his table etc.......His goal: enough to buy a Jaguar Power Ranger....and yes, the boy succeeded!!!!!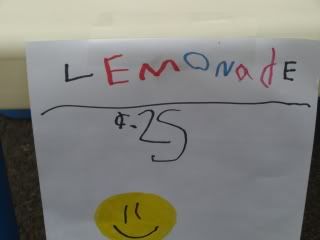 The lowlight was Merrick's accident! While playing in her room I heard a noise, a grunt and then a terrible painful scream. I ran in and found her laying with her face in a pool of blood! It was EVERYWHERE! Scared Daddy to death as we couldnt find where the source was......anyway.......long story short.....she jacked her tooth up. It is all crooked now with a gap, and bruised gums. We'll see if it dies! :(
Then Sunday, my busiest day, was fun. I got to be a single dad. I bought my wife a much deserved "mom's day out" to Portland for a show with my sister! So I had all my work duties AND all 3 kids on my own! We pulled it off, even hosting 24 teens at our house Sunday night for a youth bbq and devo!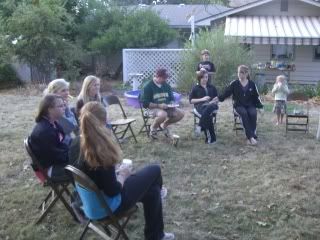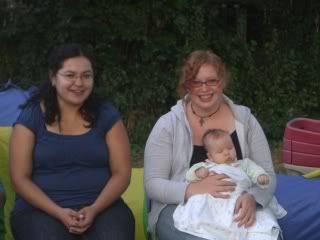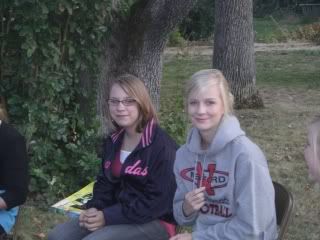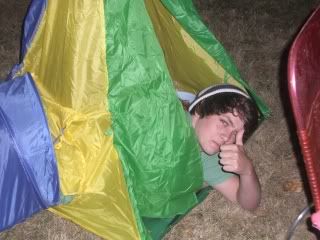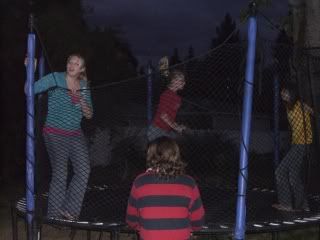 What a week!