I feel like I am bragging a lot, but I cannot help it. My kids continue to amaze me, especially these last few days. Last night I allowed them to watch part of the Haiti telethon. They had heard me talking about and praying for the earthquake victims recently and wanted to see what I was talking about. Afterwards they were touched. This morning, they brought me a wad of dollars and change. They emptied out all the meager cash they had amassed from their wallets and banks and were lumping it together to send to the "Haiti helpers". Ahhh…the faith of a child.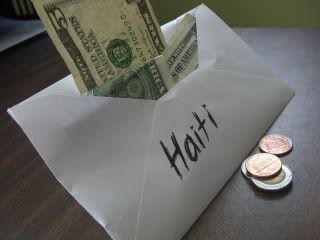 Today, I was touched deeply again. Surprisingly, the sun came out here in Forks…I mean Medford J. So, I thought some fresh air and Vitamin D would do all the recovering sickies really good. As we walked back home, we started talking about what we wanted for lunch. My son surprised me at this point. He said, "I'll make us all lunch Dad. You've been doing everything Dad". OKAY.. was my response, thinking it would pass.

I was wrong. When we got home, he went into action. He literally made us all lunch, and it was GOOD! He chopped a banana and apple and mixed it with mandarin slices for a "fruit salad". He then made turkey and cheese sandwiches and got potato chips. He put it all neatly on plates and took it to the table for us all to eat. I was SO impressed, and SO proud.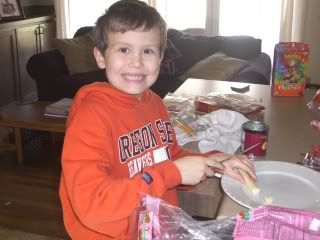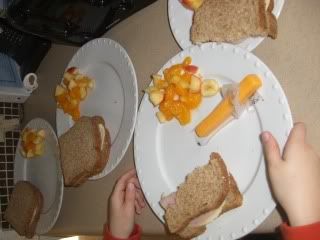 I never fail to learn from my children. They are truly amazing.