I know that I haven't shared many deep thoughts or theological rants lately, but my mind is too weary to do so. I will return to this soon for those of you who care, but until then, I want to share more of my favorite things.....MY FAMILY. This posting will be very random.
So first.....Medford has seen Fall arrive, which means LONG DARK nights and gray wet days...yuck. SO with any hint of sun, we go outside! Sunday we saw a reminder of God's promise: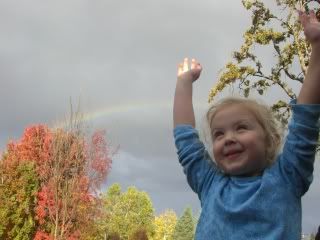 A family tradition here is good ol' indoor football...much like arenaball, but played on a 5x4 field! Last night, the little sis decided to challenge her big bubba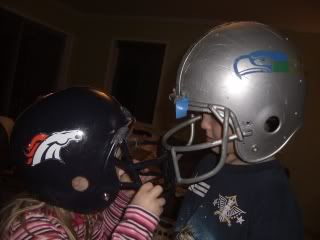 Haddie just sat there and watched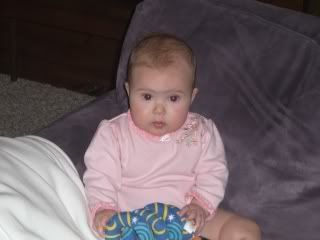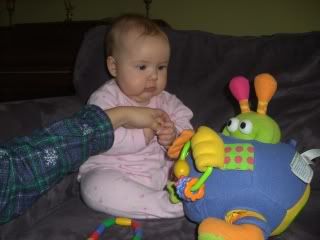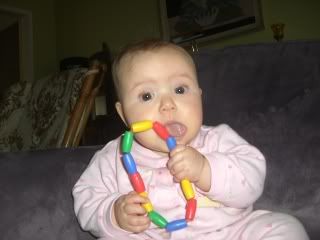 And lastly, we have some dinner table traditions. One we simply go around the table and each person gets to ask any question they want and everyone else gets to answer. A new one is where we go around the table and everyone gets to make up a joke. Let me share Merrick's creation from last night:
Q. "what do call a bear what has no teeth?"
A. "a gummy bear"
I dont think she had any idea of the brilliant pun she created! :)